NOTICE:  LNWMO Board of Directors will convene again on July 25th. A meeting agenda will be posted here prior to the meeting date.
ALUMNI:  As part of their class project, the Class of 2017, "Connect 17", is working to create a more complete alumni database of contact information. This is the first step in the process of actively engaging more of our program's alumni in a number of ways.
Click the link below to update your contact information and to answer a few brief questions. Thank you for your assistance.

Our Mission
We build, strengthen, and inspire leaders through training and networking experiences.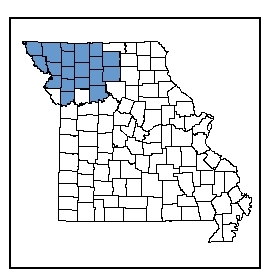 Our Vision
We envision thriving communities and dynamic leaders.
Our Values
L – LEAD
N – NETWORK
W – WORTH
M – MOTIVATE
O – OPPORTUNITIES
About Us
A program for community leaders interested in the regional growth of Northwest Missouri through high-quality training and networking opportunities.  Participants are selected from the nineteen counties of Andrew, Atchison, Buchanan, Caldwell, Carroll, Clay, Clinton, Daviess, DeKalb, Gentry, Grundy, Harrison, Holt, Linn, Livingston, Mercer, Nodaway, Sullivan and Worth. Classes start in January of each year and meet monthly through June in different locations throughout the region. Click here to review our Strategic Plan.
Benefits
** Click here to learn more about the History and Benefits of LNWMO.
Leadership Northwest Missouri will:
• Provide high quality training to enhance leadership skills
• Give you the opportunity for in-depth discussions regarding issues facing our region
• Enhance your ability to look at issues/opportunities in a regional context
• Identify avenues for active participation at the local and regional level
• Create a network of regional contacts
• Provide opportunities to participate in regional class projects
• Grant Professional Development Hours (57) at no additional cost
 Leadership Northwest Missouri Class of 2019…
---